Our instructors include local language teachers, staff and graduate scholars at Yale, as well as heritage speakers of the local community.
Anita Carney (Italian)
I was born and raised in Italy for the first 27 yrs of my life.I have a Master degree in Brain Based Teaching and a B.S.Ed. in Italian and Spanish.I have been teaching both languages at Trumbull High School since 2006. I also studied Frenchfor 11 yrs.I started working at Yale teaching Italian in the World Language Program in 2000.In my free time, I love being at the beach as much as possible, walking, paddle boarding orrelaxing.
Chie Yamamoto (Japanese)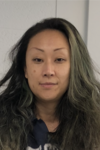 I was born in Japan and came to the USA as a high school exchange student in Long Island, New York.  I graduated from Rhode Island College with B.A in Japanese Studies and have been teaching Japanese language and culture.  I have taught at Brown University, Upward Bound program at Rhode Island College, and local schools in RI.  I also have been teaching at Japanese Language School in Greater Hartford since 2018.  I enjoy dancing at Zumba class in my spare time and love to explore the different languages and cultures around the world.
Cynthia Bridgewater (German)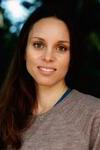 I am from Germany and have been living internationally since 2006. Teaching languages is my passion, which I have been practicing for over ten years. I hold a B.A. in Chinese Studies from Julius-Maximilians-University (Wuerzburg, Germany) an MSc in Differentiated Instruction from Graceland University (Lamoni, IA) and am completing a Master's of Teaching World Languages (Queens College, NYC).
Mijin Her (Korean)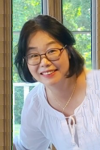 I have been teaching Korean and Korean history in local Korean schools for many years. I have a B.A of Educational Psychology from Sookmyung Women's University in Korea and a Master degree of Research, Statistics, and Measurement in Education from Southern Connecticut State University.  I have a true passion for working with language learners.
Nataliya Danchenko (Russian)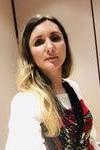 I graduated from Kyiv's National Linguistic University and became a language educator. Throughout my teaching career I've had the opportunity to educate children of all ages. I have been working at a Ukrainian private school here in New Haven for the past 15 years and teaching Russian & Ukrainian at our program at Yale for the past 6. I look forward to returning again this year!
Henrique Soares (Portuguese)

I am from Londrina and am currently a Portuguese Fulbright Foreign Language Teaching Assistant. I have a bachelor's degree in English Teaching and Literature from the State University of Londrina. I'm currently finishing a master's degree in comparative poetry at the same institution. My work focuses on sharing culture and forms of art from Brazil while teaching the Portuguese language.